These are the books that I read this year but were published before 2017.
It Ends With Us by Colleen Hoover
Publication Date: August 2, 2016
"SOMETIMES THE ONE WHO LOVES YOU IS THE ONE WHO HURTS YOU THE MOST

Lily hasn't always had it easy, but that's never stopped her from working hard for the life she wants. She's come a long way from the small town in Maine where she grew up – she graduated from college, moved to Boston, and started her own business. So when she feels a spark with a gorgeous neurosurgeon named Ryle Kincaid, everything in Lily's life suddenly seems almost too good to be true.

Ryle is assertive, stubborn, and maybe even a little arrogant. He's also sensitive, brilliant, and has a total soft spot for Lily, but Ryle's complete aversion to relationships is disturbing.

As questions about her new relationship overwhelm her, so do thoughts of Atlas Corrigan – her first love and a link to the past she left behind. He was her kindred spirit, her protector. When Atlas suddenly reappears, everything Lily has built with Ryle is threatened.

With this bold and deeply personal novel, Colleen Hoover delivers a heart-wrenching story that breaks exciting new ground for her as a writer. It Ends With Us is an unforgettable tale of love that comes at the ultimate price.

This book contains graphic scenes and very sensitive subject matter."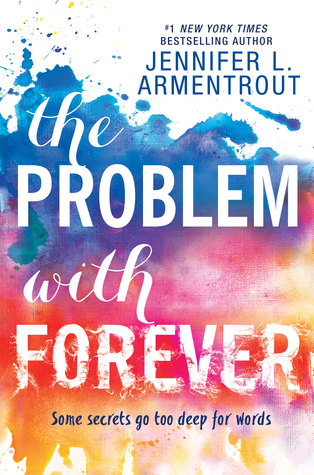 The Problem With Forever by Jennifer L. Armentrout
Publication Date: May 17, 2016
"A story about friendship, survival and finding your voice

Growing up, Mallory Dodge learned that the best way to survive was to say nothing. And even though it's been four years since her nightmare ended, she's beginning to worry that the fear that holds her back will last a lifetime. Now, after years of homeschooling, Mallory must face a new milestone—spending her senior year at a public high school. But she never imagined she'd run into Rider Stark, the friend and protector she hasn't seen since childhood, on her very first day.

It doesn't take long for Mallory to realize that the connection she shared with Rider never really faded. Yet soon it becomes apparent that she's not the only one grappling with lingering scars from the past. And as she watches Rider's life spiral out of control, Mallory must make a choice between staying silent and speaking out—for the people she loves, the life she wants and the truths that need to be heard."
The Loose Ends List by Carrie Firestone
Publication Date: June 7, 2016
"It's a summer for first love, last wishes, and letting go.

Maddie has big plans to spend the last months before college tying up high school "loose ends" alongside her best friends. Then her beloved grandmother drops two bombshells: (1) Gram is dying. (2) She's taking her entire family on a round-the-world cruise of dreams come true—but at the end, Gram won't be returning home.

With a promise to live in the now without regrets, Maddie boards the Wishwell determined to make every moment count. She finds new friends in her fellow Wishwellians, takes advantage of the trip's many luxuries, gets even closer to her quirky family, and falls for painfully gorgeous Enzo. But despite the copious laughter, headiness of first love, and wonder of the glamorous destinations, Maddie knows she is on the brink of losing Gram, and she struggles to find the strength to let go in a whirlwind summer shaped by love, grief, and laughter. "
Ugly Love by Colleen Hoover
Publication Date: August 5, 2014
"When Tate Collins meets airline pilot Miles Archer, she knows it isn't love at first sight. They wouldn't even go so far as to consider themselves friends. The only thing Tate and Miles have in common is an undeniable mutual attraction. Once their desires are out in the open, they realize they have the perfect set-up. He doesn't want love, she doesn't have time for love, so that just leaves the sex. Their arrangement could be surprisingly seamless, as long as Tate can stick to the only two rules Miles has for her.

Never ask about the past.
Don't expect a future.

They think they can handle it, but realize almost immediately they can't handle it at all.

Hearts get infiltrated.
Promises get broken.
Rules get shattered.
Love gets ugly."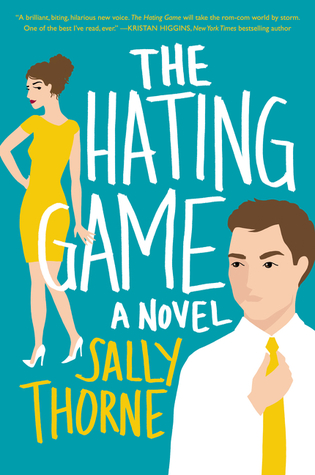 The Hating Game by Sally Thorne
Publication Date: August 9, 2016
"

Nemesis (n.)
1) An opponent or rival whom a person cannot best or overcome;
2) A person's undoing;
3) Joshua Templeman.

Lucy Hutton and Joshua Templeman hate each other. Not dislike. Not begrudgingly tolerate. Hate. And they have no problem displaying their feelings through a series of ritualistic passive aggressive maneuvers as they sit across from each other, executive assistants to co-CEOs of a publishing company. Lucy can't understand Joshua's joyless, uptight, meticulous approach to his job. Joshua is clearly baffled by Lucy's overly bright clothes, quirkiness, and Pollyanna attitude.

Now up for the same promotion, their battle of wills has come to a head and Lucy refuses to back down when their latest game could cost her her dream job…But the tension between Lucy and Joshua has also reached its boiling point, and Lucy is discovering that maybe she doesn't hate Joshua. And maybe, he doesn't hate her either. Or maybe this is just another game.
Simon vs. The Homo Sapiens Agenda by Becky Albertalli
Publication Date: April 7, 2015
"Sixteen-year-old and not-so-openly gay Simon Spier prefers to save his drama for the school musical. But when an email falls into the wrong hands, his secret is at risk of being thrust into the spotlight. Now Simon is actually being blackmailed: if he doesn't play wingman for class clown Martin, his sexual identity will become everyone's business. Worse, the privacy of Blue, the pen name of the boy he's been emailing, will be compromised.

With some messy dynamics emerging in his once tight-knit group of friends, and his email correspondence with Blue growing more flirtatious every day, Simon's junior year has suddenly gotten all kinds of complicated. Now, change-averse Simon has to find a way to step out of his comfort zone before he's pushed out—without alienating his friends, compromising himself, or fumbling a shot at happiness with the most confusing, adorable guy he's never met."
Skipping A Beat by Sarah Pekkanen
Publication Date: February 22, 2011
"Julia and Michael meet in high school in their small, poverty-stricken West Virginia hometown. Both products of difficult childhoods — Julia's father is a compulsive gambler and Michael's mother abandoned his family when he was a young boy – they find a sense of safety and mutual understanding in each other. Shortly after graduation they flee West Virginia to start afresh. Now thirty-somethings, they are living a rarified life in their multi-million-dollar,Washington D.C. home. From the outside it all looks perfect – Julia has become a highly sought-after party planner, while Michael has launched a wildly successful flavored water company that he sold for $70 million.
But one day Michael stands up at the head of the table in his company's boardroom — then silently crashes to the floor. More than four minutes later, a portable defibrillator manages to jump-start his heart. Yet what happened to Michael during those lost minutes forever changes him. Money is meaningless to him now – and he wants to give it all away to charity. A prenuptial agreement that Julia insisted upon back when Michael's company was still struggling means she has no claim to his fortune, and now she must decide: should she walk away from the man she once adored, but who truthfully became a stranger to her long before his near-death experience – or should she give in to her husband's pleas for a second chance and a promise of a poorer but happier life?"
Georgia Peaches and Other Forbidden Fruit by Jaye Robin Brown
Publication Date: August 30, 2016
"It's going to take a miracle for Joanna Gordon to get through senior year.

Despite being the daughter of a well-known radio evangelist, Jo has never hidden the fact that she's gay, and her dad has always supported her. But that was back in Atlanta. Now her dad the reverend has married wife number three, and they've all moved to small-town Rome, Georgia. When Jo's dad asks her to lie low for the rest of the year in the hopes that it will help him and his new wife settle in, Jo reluctantly agrees.

Although when God closes a closet door, he opens a window. Everything becomes so easy for Jo once she rebrands herself as a straight girl. No one gives her odd looks. Her new stepfamily likes her. She even gets in with the popular crowd.

And that's how she meets Mary Carlson, the ultimate temptation. Even though Jo knows this girl is completely off-limits, she just can't get her out of her mind. But Jo couldn't possibly think of breaking her promise to her dad. Even if Jo's starting to fall for Mary Carlson. Even if there's a chance Mary Carlson might be interested in her, too. Right?

Lord, have mercy.

Jo's in for one hell of a year."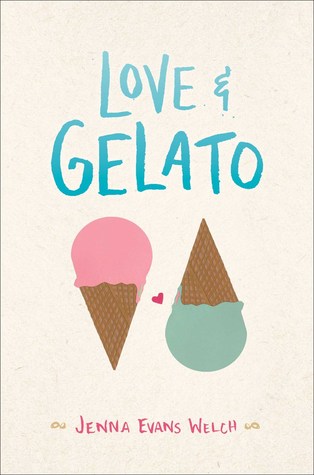 Love & Gelato by Jenna Evans Welch
Publication Date: May 3, 2016
"I made the wrong choice."

Lina is spending the summer in Tuscany, but she isn't in the mood for Italy's famous sunshine and fairy-tale landscape. She's only there because it was her mother's dying wish that she get to know her father. But what kind of father isn't around for sixteen years? All Lina wants to do is get back home.

But then she is given a journal that her mom had kept when she lived in Italy. Suddenly Lina's uncovering a magical world of secret romances, art, and hidden bakeries. A world that inspires Lina, along with the ever-so-charming Ren, to follow in her mother's footsteps and unearth a secret that has been kept for far too long. It's a secret that will change everything she knew about her mother, her father—and even herself.

People come to Italy for love and gelato, someone tells her, but sometimes they discover much more."
Carry On by Rainbow Rowell
Publication Date: October 6, 2015
"Simon Snow is the worst chosen one who's ever been chosen.

That's what his roommate, Baz, says. And Baz might be evil and a vampire and a complete git, but he's probably right.

Half the time, Simon can't even make his wand work, and the other half, he sets something on fire. His mentor's avoiding him, his girlfriend broke up with him, and there's a magic-eating monster running around wearing Simon's face. Baz would be having a field day with all this, if he were here—it's their last year at the Watford School of Magicks, and Simon's infuriating nemesis didn't even bother to show up.

Carry On is a ghost story, a love story, a mystery and a melodrama. It has just as much kissing and talking as you'd expect from a Rainbow Rowell story—but far, far more monsters."